"I invented a new line of door hardware items and needed a company to help me bring my product line to life. Anco's online machine shop experts helped me refine my designs and they fabricated the prototypes. I highly recommend their company to anyone seeking the services of a top notch machine shop."
Keith Pardoe - VA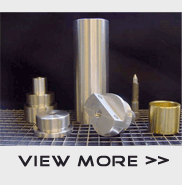 Instant Machine Shop Quote
Use the form below to upload drawing files. One of our sales managers will contact you immediately with a instant machine shop quote.
When uploading drawings please wait for the confirmation page.