"I invented a new line of door hardware items and needed a company to help me bring my product line to life. Anco's online machine shop experts helped me refine my designs and they fabricated the prototypes. I highly recommend their company to anyone seeking the services of a top notch machine shop."
Keith Pardoe - VA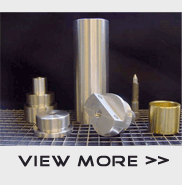 Mason Square and Compass Auto Emblem made from billet aluminum in USA, for Car, Truck, Motorcycle, etc.
Click image to enlarge.


Mason Square and Compass Auto Emblem, 2" Tall x 1-5/8" Wide. Made at Anco Precision Inc. in the USA. Machined from a solid piece of aluminum. Comes with 3M Adhesive tape. The hole at the top is large enough for a license plate screw.